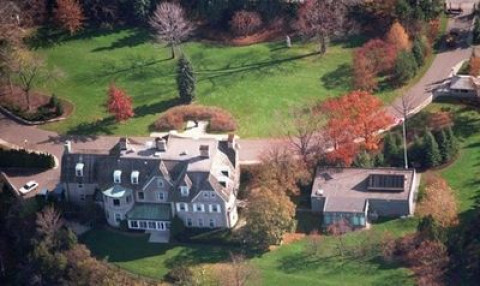 BRUCE McWILLIAM LANDSCAPE STUDIO is a B.C. landscape design firm that creates living outdoor architecture for property owners with discriminating taste who appreciate creative, beautiful and unique landscape and garden environments. Designs range from private residences, small urban courtyards and gardens to large-scale rural ranches, farms, estates, single and multi-family family developments, public recreation areas, restaurants and retail businesses. The firm's primary objectives are to ensure that projects are aesthetically pleasing, functional and respectful of the client's budget.
Bruce and his design team bring extraordinary vision, creativity and experience to each landscape concept.
Through many years of experience working as part of a team of affiliated professionals that includes architects, landscape contractors, and environmental consultants,civil and structural engineers, soil scientists and other professionals, he has been successful at being able to design and implement a shared vision and ensure that sound construction is a seamless, integrated part of the overall project.
In addition to coordinating sub-consultants, contractors and overseeing the construction and installation of landscaping, we can provide referrals to expert gardeners, landscape maintenance firms, vegetation consultants, horticulturalists, and arborists to assure the continued health and beauty of the plantings.
Merging experience and creativity, BRUCE McWILLIAM LANDSCAPE STUDIO offers our clients a freshened approach to creating a site responsive garden landscape. Our passion is custom designing a private garden space that invites their owner to thoroughly enjoy their outdoor living space throughout the year. Landscape Design Consultant Bruce McWilliam offers a wealth of knowledge in horticulture, landscape garden aesthetics and practical form.
With an abundance of knowledge and experience in water-wise landscape planning and planting design, site analysis, planning approvals and security strategies through crime prevention through environmental design techniques, sustainable gardening, horticulture and construction, BRUCE McWILLIAM LANDSCAPE STUDIO works enthusiastically and collaboratively with property owners too turn their desires into an individually tailored garden landscape that they will enjoy year after year.
Our approach is to bring sustainable, natural and practical ideas to life in your garden. We understand how space and opportunity work together to create amenity and lifestyle. We recognize the importance of horticulture and its role within a garden. Integrating elements and features to create a unique and well-planned garden is our expertise. BRUCE McWILLIAM LANDSCAPE STUDIO are aware that all steps in the design process need to be fluid and interactive if one is able to arrive at a desired site design that will stand the test of time- every property is different and there is no set formula to come up with the most suitable solution.
Garden Design has matured and momentum is building towards the concept of outdoor spaces becoming built forms that are able to extend the living space of homes into the yard spaces as climactic conditions become more unified throughout the seasons. Expectations of private gardens have changed too - from the appreciation of greenery and privacy in the backyard to the desire to enjoy an all-climate outdoor lifestyle year round in a well thought out and carefully designed outdoor space.
BRUCE McWILLIAM LANDSCAPE STUDIO is prepared to receive commissions throughout the Pacific Northwest. Our client base is as varied as our landscape garden designs; which range from small to larger estate residential, through commercial, industrial, civic - institutional, multi-residential, to country retreats and vacation homes.. We also work closely with architects and house designers to ensure a consolidated approach to design.
Specialties
Anything You Can Dream Of
Artistic Planting Design
Backyard Living Areas- Affordable Cost
Brick Work
Build
Children's Gardens
Collaborative Design
Commercial & Retail Landscape Design
Commerical 4 Season Installations
Concrete
Concrete Curbing
Construction
Construction Management
Consultation
Consultations
Container Gardening
Container Gardens
Custom Stonework Design
Deck Design
Design
Design With A Spirit Of Place.
Ecologically Sensitive Design
Edible Landscapes
Edible Landscaping
Environmental Consulting
Erosion Control
Event Landscaping
Fences
Fencing
Garden Coaching
Garden Design
Garden Maintenance
Garden Ponds
Gazebos
Grading
Green & Sustainable Design
Healing Gardens
Installation And Maintenance
Irrigation & Drainage Solutions
Land Planning
Landscape Architectural Design
Landscape Consultation
Landscape Design
Landscape Design And Garden Planting Plans
Landscape Master Plans
Landscapes
Landscaping
Masonry
Master Planning
Miniature Golf Course Design
Natural Playground Design
Natural Stone Masonry
Ornamental & Native Plant Specialist
Outdoor Kitchens
Outdoor Lighting
Pagodas
Patios
Paving
Permeable Paving
Planning
Porches
Putting Greens
Rain Garden Design
Rainwater Harvesting
Renovations
Residential Architecture
Residential Landscape Design
Resort Design
Retaining Walls
Rock Gardens
Rooftop Gardens & Green Roofs
Sheds
Shrubs
Site Design
Sod
Softscapes
Spascapes
Stone Veneer
Swimming Pool Design
Trees
Trellises
Urban Design
Vegetable Gardens
Walkways
Water Features
Waterfalls (Pool, Pondless, etc)
Waterwise Landscape Design
Xeriscaping Expertise