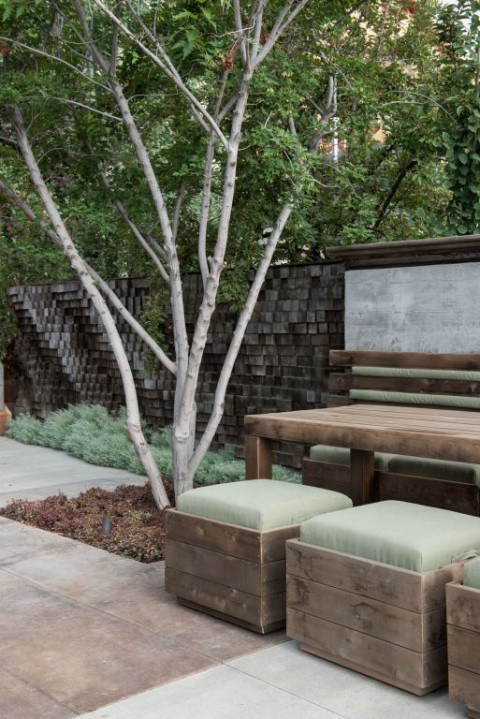 I specialize in estate size gardens, farms and ranches across the Mountain West.
Because my process is collaborative and I have a small studio, I'm only able to take on a limited number of projects each year. This allows me to maintain a high standard of quality in the work and honestly, it's just more fun getting to know people and working that way.
Gardens are a legacy. They grow and change with the seasons. To that end I complete designs through the Fall and Winter, then execute the work over the course of Springs and Summers. My involvement does not end there. I work to assure the maintenance of the garden is being performed properly over the course of its establishment. The average time to establish a new garden can take upwards of three years. Nature cannot be forced or rushed and so we must work on its time-line.
I accept new inquiries year round, however I can't begin new projects until the following fall because I am busy managing projects for my current clientele during the construction season. We must make hay while the sun shines!
Here's how it goes:
All inquiries should describe the project goals in detail. If your project is something that sounds like it could be a good fit then we will meet in person at the project site for an Initial Consultation. Initial consultations result in the development of a specific scope and budget for your project. My fees for the initial consultation are $200 per hour plus any expenses for my efforts to assist you in the creation of this scope and budget however, if you agree to retain me, there will be no consultation fee. To reserve a position in the work queue the fee is $5000. This reservation fee will be put towards the design fee when I begin. If for any reason the project is postponed or canceled the reservation fee may not be refundable if I cannot easily move someone else up in the queue. It takes a fair amount of effort and often travel to reconfigure schedules and expectations... if even possible; so serious inquiries only please!
I hope you can see I am trying to deliver complete projects for my clients in the best way I know how. This process offers you the highest possible success in your garden endeavor. This also gives you simplicity in that you have one contact for all your outdoor improvements-me. Working directly with you I will personally design every aspect of the grounds and guarantee the success of the garden. I offer a white glove plant and furnishing service and orchestrate the execution of all elements of the design with teams of trusted contractors and vendors.
If that sounds like what you're looking for, the best way to initiate an inquiry is to visit the 'rules of engagement' page on my website and submit the application found there:
https://bockholtlandscapearchitecture.com/home/roe/
Thank you for your interest in my work.
-Seth Bockholt
Specialties
Construction Management
Environmental Consulting
Garden Design
Green & Sustainable Design
Hardscape Design
Landscape Architectural Design
Ornamental & Native Plant Specialist
Rooftop Gardens & Green Roofs