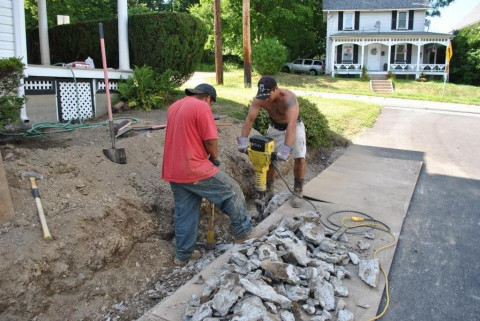 DreamScape Design is commited to serve our customers. Over 35 years of experience. We have programs designed to fit your needs. Landscaping designs, and installations, complete lawn maintenance, shrub and beds care, selective pruning, landscape lighting design and installation, excavating and drainage work, and more.
For more information, please call or visit my web site @ www.dreamscapedesignnj.com.
Specialties
And Garden Beds Maintenance.
Anything You Can Dream Of
Arbors
Backyard Living Areas- Affordable Cost
Brick Paver Patios & Walkways
Brick Work
Children's Gardens
Commercial & Retail Landscape Design
Commerical 4 Season Installations
Concrete
Construction Management
Consultations
Container Gardening
Container Gardens
Custom Stonework Design
Deck Design
Driveways
Edible Landscapes
Edible Landscaping
Entry Design
Event Landscaping
Fences
Fireplaces & Firepits
Garden Design
Garden Maintenance
Garden Ponds
Gazebos
Grading
Green & Sustainable Design
Hardscape Design
Installation And Maintenance
Irrigation & Drainage Solutions
Koi Ponds
Land Clearing
Landscape Architectural Design
Landscape Consultation
Landscape Design
Landscape Design And Garden Planting Plans
Landscape Maintenance
Landscape Master Plans
Landscaping
Lawn Maintenance
Lawn Mowing
low Maintenance
Masonry
Master Planning
Natural Playground Design
Natural Stone Masonry
Outdoor Kitchens
Outdoor Lighting
Pagodas
Patios
Paving
Permeable Paving
Planning
Porches
Pruning
Rain Garden Design
Rainwater Harvesting
Renovations
Residential Landscape Design
Retaining Walls
Rock Gardens
Selective Pruning
Sheds
Shrubs
Site Design
Sod
Softscapes
Storm Water Management
Swimming Pool Design
Trees
Trellises
Vegetable Gardens
Walkways
Water Features
Waterfalls (Pool, Pondless, etc)
Waterwise Landscape Design
Weed Control
Xeriscaping Expertise