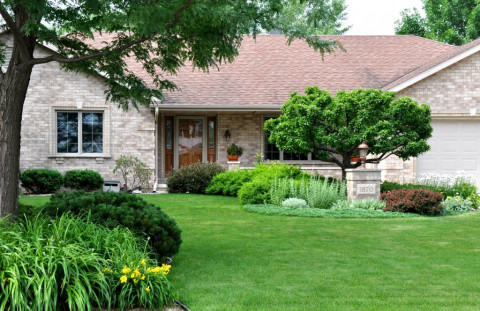 Jeremy J. Kox Landscape Architecture, LLC was founded in 2006. After spending sixteen years in the landscape design/build industry, ten of which were served as a partner in Ground One Enterprises, Inc., Jeremy saw the importance of being able to provide unbiased design services that would concentrate fully on meeting his client's needs. This independent design approach allows JJKLA, LLC to uphold the highest standards rather than focusing on increasing a company's bottom line.
Over the past two decades, JJKLA has developed a reputation as one of the leading landscape architecture firms in Northeast Wisconsin. The company continues to be recommended by regional architects and building contractors and has successfully completed projects of all sizes for a wide range of clients. From college campus' master plans to hospital/health care facilities, and from sub-division planning to residential landscape designs, JJKLA has a diverse portfolio and the experience to successfully complete your project on time and on budget.
We believe that a landscape isn't complete when we leave the site. It is a living, growing entity that changes day-to-day, week-to-week, and year-to-year. It is continuously evolving. We feel it is our charge to understand these nuances and exploit the wonder nature affords us so you can enjoy your landscape environment for a lifetime!
Through this intimate understanding, we are able to direct your garden's symphony. Whether creating subtle or dynamic interaction of colors, choreographing bloom cycles, integrating textural interplay, or developing harmonious displays of light and shadow, we will create a wonderland that will grow with you.
Mission
Our mission is to improve our clients' landscape experience through an unwavering commitment to design excellence, honesty, creativity, professionalism, environmental stewardship, and above all, complete satisfaction.
Specialties
Arbors
Brick Paver Patios & Walkways
Commercial & Retail Landscape Design
Construction Management
Cottage Gardens
Custom Stonework Design
Deck Design
DNR Compliance
Driveways
Entry Design
Environmental Consulting
Erosion Control
Fireplaces & Firepits
Garden Ponds
Gazebos
Grading
Green & Sustainable Design
Hardscape Design
Irrigation & Drainage Solutions
Landscape Architectural Design
Landscape Sustainability Practices; Owner Agent
Native Ecosystems
Natural Playground Design
Ornamental & Native Plant Specialist
Outdoor Kitchens
Outdoor Lighting
Parks & Open Space
Patios
Paving
Rain Garden Design
Residential Landscape Design
Resort Design
Retaining Walls
Rooftop Gardens & Green Roofs
Softscapes
Storm Water Management
Sustainable Solutions
Swimming Pool Design
Trellises
Walkways
Water Features
Waterfalls (Pool, Pondless, etc)
Waterwise Landscape Design