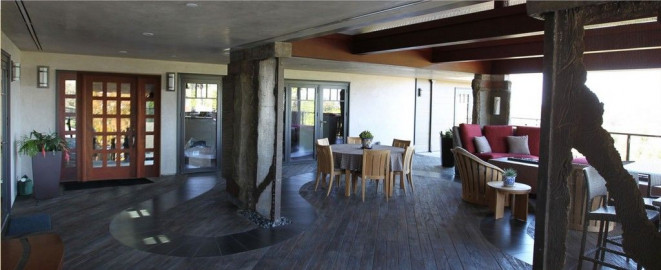 Drake Design Associates provides Artful Landscape Design and Resource Conservation Solutions for Residential outdoor environments.
We are a sustainable design firm, using lovely site specific materials and planning solutions. We provide value for our clients by increasing the function, health and vitality of outdoor spaces and conserving our natural resources, while saving our clients money in materials, maintenance and irrigation costs.
Our building practices take into consideration the carbon footprint of the materials used, and make the best use of our existing resources. We apply the latest technologies in our infrastructure systems and storm water management practices, while creating beautiful and inspiring spaces.
We also focus on ecological habitat restoration, rainwater catchment and greywater systems for use in irrigation for landscapes, and gorgeous low water, low maintenance plant designs, using California natives.
Since 1997, Leah Drake has been a professional sustainable Landscape Designer in the Bay Area.
Specialties include sustainable site planning, water conservation, artistic outdoor furnishings, LED lighting design, and local native plants and habitat restoration.
Specialties
Custom Stonework Design
Entry Design
Erosion Control
Garden Ponds
Green & Sustainable Design
Ornamental & Native Plant Specialist
Outdoor Lighting
Rain Garden Design
Residential Landscape Design
Swimming Pool Design
Trees
Water Features
Waterwise Landscape Design
Xeriscaping Expertise