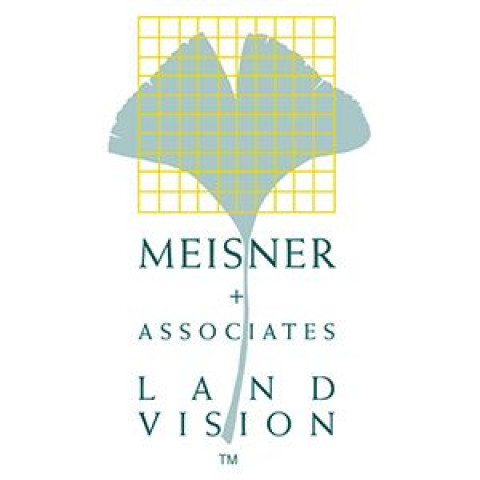 Meisner + Associates / Land Vision is full service landscape architecture, planning and urban design firm located in the Pendleton neighborhood of Cincinnati.
Effective land design is a result of a team effort by the client, planner, architect, engineer and landscape architect. Over the past 30 years, beginning in Cincinnati in 1980, Gary Meisner has nurtured a philosophy of creating balanced design and planning solutions. This philosophy has been central to creating and implementing original ideas to each and every one of the firm's projects ranging from site-specific design to large diverse regional planning, from backyards to Vision Plans for areas of over 70 square miles.
Meisner + Associates / Land Vision's success is a result of being sensitive to each project's context and applying our landscape and planning expertise, effective team leadership, and innovation. Each client is an active author in the planning and design process. Our energetic and creative staff includes planners and landscape architects with complementing strengths including site planning, urban design, Geographic Information Systems, horticulture, regenerative/sustainable landscapes, construction documentation and outdoor learning environments.
Each project holds great potential to be visionary and practical, a work of art and respectful of nature's science. Our team explores each site and opportunity with enthusiasm, fresh ideas, and a perspective that elevates the client's vision.
M + A Team Services:
- Landscape Architecture
- Community and New Town Planning
- Land Planning & Urban Design
- Cemetery Planning and Design
- Riverwalk Planning and Design
- Design Visualization Renderings and Animations
- Geographic Information System services
- Land Development Assessment
- Green Roof Design and Sustainable Site Design*
- Market & Economic Assessment*
- Cultural & Historic Assessment & Interpretation*
- Ecological & Environmental Assessment*
- Access & Transportation Assessment*
* in collaboration with specialist resource staff
Specialties
Arbors
Commercial & Retail Landscape Design
Design Visualization (Renderings And Animations)
Entry Design
Environmental Consulting
Erosion Control
Garden Ponds
Grading
Green & Sustainable Design
Hardscape Design
Irrigation & Drainage Solutions
Landscape Architectural Design
Natural Playground Design
Ornamental & Native Plant Specialist
Outdoor Kitchens
Outdoor Lighting
Patios
Rain Garden Design
Residential Landscape Design
Retaining Walls
Rooftop Gardens & Green Roofs
Shrubs
Storm Water Management
Trees
Trellises
Walkways
Water Features
Waterwise Landscape Design
Xeriscaping Expertise