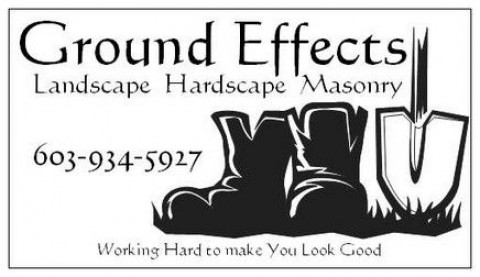 Flowers are a critical element to a perfect landscape design. Because there is such a wide variety of flower types, you can come up with amazing artistic landscaping ideas. Flower gardens are mostly used to add color to a landscaping design. The most popular are flower beds and the flower pots.
On a cool autumn evening, there is not much more relaxing than sitting outside on your deck or patio. In fact, many people prefer to relax on their patio that in their living rooms! With the wide variety of patio furniture out there these days, it's no wonder people are more comfortable outside than ever. If you are planning on adding a deck or patio, be sure to contact us!
No landscaping project is complete without trees & shrubs. Trees are essential for landscaping because they can provide privacy, protection from wind, shade on those hot summer days and even entertainment for children who like to climb them.Shrubs on the other hand, are hardy, evergreen plants that can add a deep green tone to your landscaping design.
A neat and organized walkway can be a great addition to your garden or landscape design. This can be a sidewalk made out of paving stones or even just a mulch path that curves through your garden.Walkways allow you to walk through your garden without disturbing the plants or landscape design. They can also add a touch of professionalism and class as well.
Garden Fountains, Garden Ponds & Waterfalls
Water features such as a pond, fountain or waterfall are almost always the first thing that catches the attention of your guests. That's why these are one of the most popular ideas for landscaping today! Water is naturally very relaxing, so it makes sense that people would want to have water in their gardens. Waterfalls are especially desirable because you not only get the look of a garden pond, but also the serenity of the sound of splashing water. Garden fountains can make a nice addition to your landscaping if you don't have room for a full pond or a winding waterfall and stream. They are often less expensive to setup and require less maintenance as well.
Specialties
Arbors
Brick Paver Patios & Walkways
Commercial & Retail Landscape Design
Custom Stonework Design
Driveways
Erosion Control
Fireplaces & Firepits
Garden Ponds
Grading
Green & Sustainable Design
Hardscape Design
Installation And Maintenance
Irrigation & Drainage Solutions
Koi Ponds
Natural Stone Masonry
Outdoor Kitchens
Outdoor Lighting
Paving
Retaining Walls
Shrubs
Stone Veneer
Storm Water Management
Trees
Walkways
Water Features
Waterfalls (Pool, Pondless, etc)