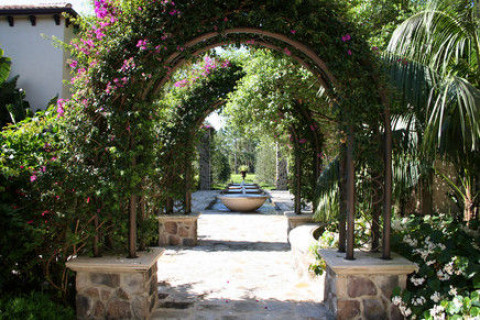 Krent Wieland Design is an innovative design firm experienced in a wide range of landscape architecture projects that include master planned communities, streetscapes, resort clubhouses, amenities, commercial parks, and the design of private estates and luxury homes. KWD's work extends from their base in South Florida to California, Texas, North Carolina, The Caribbean, Mexico, and the Middle East. Founded in 1984 by Krent Wieland, the firm is proud of its many longstanding client relationships that are based on the quality of services rendered and the dedication to continued performance.
Located in the revitalized downtown of Delray Beach, Florida, Krent Wieland Design blends the natural and social sciences of Landscape Architecture with the desire to provide creative, imaginative, customized solutions that transport our clients' visions to life. Krent Wieland Design is an award winning landscape architecture firm with a design discipline that is well known for its close attention to detail; it is in the details that the most imaginative conceptual designs are transformed to a reality that create value and a sense of identity.
As an integral part of a multi-disciplinary team, Krent Wieland Design synthesizes creative expertise with that of other disciplines to create cost effective, innovative design solutions which meet every client's unique requirements.
Specialties
Arbors
Commercial & Retail Landscape Design
Custom Stonework Design
Deck Design
Driveways
Entry Design
Erosion Control
Fireplaces & Firepits
Garden Ponds
Gazebos
Grading
Green & Sustainable Design
Hardscape Design
Irrigation & Drainage Solutions
Koi Ponds
Landscape Architectural Design
Natural Playground Design
Ornamental & Native Plant Specialist
Outdoor Kitchens
Outdoor Lighting
Patios
Putting Greens
Rain Garden Design
Residential Architecture
Residential Landscape Design
Resort Design
Retaining Walls
Rooftop Gardens & Green Roofs
Shrubs
Sod
Softscapes
Spascapes
Storm Water Management
Swimming Pool Design
Trees
Trellises
Walkways
Water Features
Waterfalls (Pool, Pondless, etc)
Waterwise Landscape Design
Xeriscaping Expertise